Diätfutter für Hunde zur Reduktion und Prophylaxe gegen Zahnbelag und Zahnstein sowie übelriechenden Atem, optimierte Kroketten-Form und Textur, mit Kalziumfängern, fördert die Gelenkgesundheit


Royal Canin Veterinary Diet - Dental ist eine spezielle Hundenahrung für Hunde mit Zahn- und Zahnfleischerkrankungen sowie Probleme mit der Maulhygiene. Die spezielle Rezeptur ermöglich eine tägliche Maul- und Zahnpflege und verzögert die Bildung von Plaque und Zahnstein. Auch kann dieses Futter eine langfristige Lösung gegen übelriechenden Atem sein. Dabei wurde die Form und Textur der Krokette so optimiert, dass die mechanische Zahnreinigung durch das Kauen unterstützt wird. Spezielle Kalziumfänger wurden eingesetzt, um als Zahnsteinprophylaxe der Bildung von Zahnbelag und Zahnstein entgegenzuwirken. Eine professionelle Zahnreinigung ist für Hunde unangenehm und kann oft nur unter Vollnarkose erfolgen. Diese Behandlung kann dadurch deutlich hinausgezögert werden.

Das Futter enthält außerdem den Royal Canin "Bone and Joint Support" der dabei hilft, die Gesundheit der Gelenke und der Knochen zu unterstützen. Die Rezeptur setzt sich aus auserwählten Nährstoffen zusammen, die außerdem eine harmonische und zügige Verdauung fördern.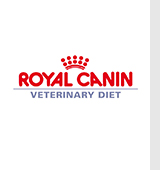 Bitte beachten Sie folgende Hinweise:
Die Fütterung eines veterinärmedizinischen Diätfutters darf nur in Rücksprache mit Ihrem Haustierarzt erfolgen.
Während der Fütterung eines veterinärmedizinischen Diätfutters, sollten Sie Ihren Haustierarzt regelmäßig (alle 6 Monate) zu Kontrolluntersuchungen aufsuchen.
Sollte sich der Gesundheitszustand Ihres Haustieres verschlechtern, müssen Sie umgehend tierärztlichen Rat einholen.
Mit dem Einlegen des ausgewählten Diätfutters in den Warenkorb, bestätigen Sie, dass Sie die oben genannten Hinweise gelesen und verstanden haben.
Indikationen:
Gegen übelriechenden Atem
Tägliche Mund- und Zahnhygiene für Hunde > 10 Kg
Verzögert die Bildung von Plaque und Zahnstein
Kontraindikationen:
Hyperlipidämie
Pankreatitis
Wachsende Hunde
Spezifische Produkteigenschaften:
Bürsteneffekt: Die Form, Textur und Größe der Kroketten können helfen, die mechanische Zahnreinigung zu unterstützen.
Zahnsteinprophylaxe: Kalziumfänger können dazu beitragen, Zahnbelag zu reduzieren und der Entwicklung von Zahnstein entgegenzuwirken.
Knochen und Gelenke: Der Royal Canin "Bone and Joint Support" kann helfen, die Knochen- und Gelenkgesundheit zu unterstützen.
Verdauungssicherheit: Ausgewählte Närhstoffe können helfen, zu einem ausgewogenen Verdauungssystem beizutragen.
Behandlungsdauer:
DENTAL sollte Hunden > 10 kg gefüttert werden, welche zur Bildung von Zahnstein neigen bzw. nach erfolgter Zahnreinigung. Die diätetische Fütterung kann lebens- lang fortgesetzt werden.
Weitere Informationen:
Ein optimales Mund- und Zahnpflegeprogramm sollte bereits im Alter von 6 bis 7 Monaten beginnen.